FAST & SUPER WATER ABSORBENCY
FOR PERISHABLE CARGO TRANSPORT
Air Cargo Sheet is designed for high utility in a variety of cargo, baggage and cabin uses, lightweight for handling and fast acting in application. Has been used by many airlines in the world.

Stronger
Photon Formosa's Air Cargo Sheet uses PP Non-woven as top layers, it is capable of bearing heavier cargo goods. Different from paper cargo sheets with lower strength and once the paper absorb water, it became soft and easy to break.
Higher Absorbing Power
By using absorption polymer, Photon Formosa's Air Cargo Sheet is equipped with extra and fast absorbency power to avoid the aircraft from corrosion and reduce the high maintenance cost and clean-up for perishable spills. The absorbency is multiple times higher then the traditional paper sheets.
Economic
Photon Formosa's Air Cargo Sheet has stronger strength and higher absorbing power, can extend the time of use, reduce changing times and working hours. Be efficient on time and manpower.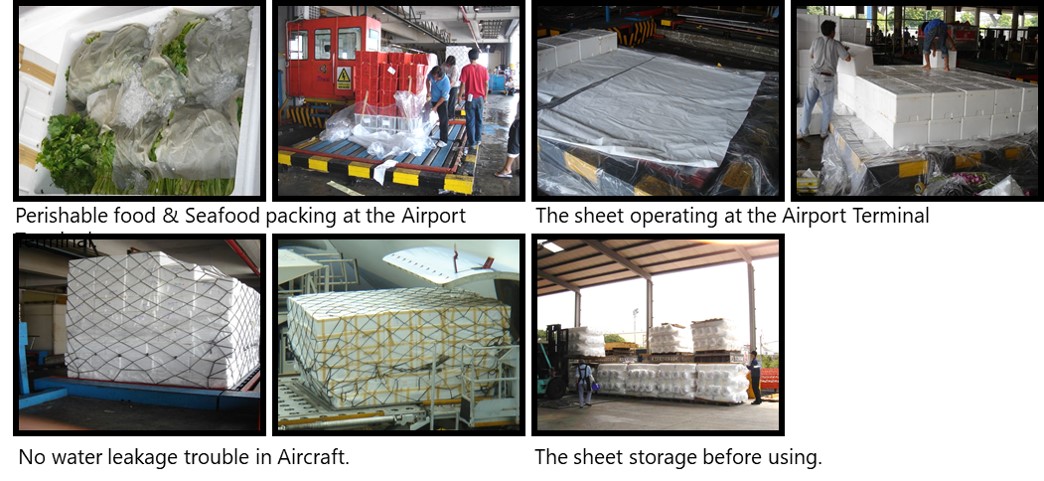 ü
Available design width:1.2m~1.8m
ü
Customized absorbent capacity